A very good offline browser. Since I live in a country where internet connection is based on space quota or time-based ones. I have been looking for a good content downloaded and yesterday I stumbled upon HTTrack.
It has a simple interface and very easy to use. I have captured 3 complete websites using it. Some of them are forums, which is better to read it offilne because there are hundreds of messages on each forum and since my connection is timed-base I can relax now while browsing the content.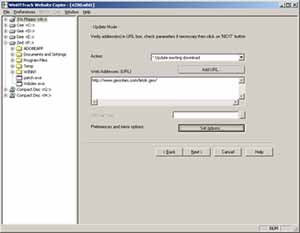 To Download HTTrack Website Copier: http://www.httrack.com
Anyway, ... It is so much fun writing a blog using MS Live Writer.